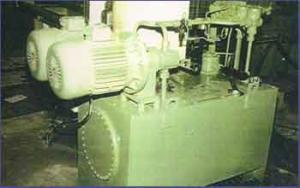 HYDRAULIC POWER PACK
Hydraulic power packs for different applications can be supplied up to 300 bar with reputed standard make hydraulic elements from Vickers/ Yucken/ Polyhydron / Bosh depending upon customers requirements.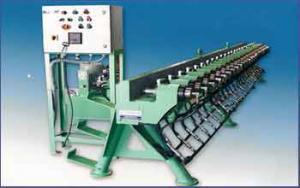 HYDRAULIC SIZING PRESS
The Hydraulic Sizing press is designed for straightening the turbine conductor for achieving the desired flatness on cooper conductors. In this particular equipment there are 25 Nos of detachable Hydraulic Cylinders. Depending up on the length of the conductor the cylinder can be adjusted on the base rail. Hydraulic power pack of 150 bar supplies hydraulic power to the cylinders. Each cylinder 6 ton capacity cylinder.
Customer : BHEL, RC Puram, Hyderabad.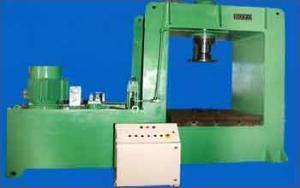 HYDRAULIC PRESS
This is a 300 Ton Hydraulic Press used for straightening and compacting of laminations and bunches. Can be used for deep draw and other different industrial purposes.
Customer :M/S Raina Laminates, Patancheru, Hyderabad and for other customers .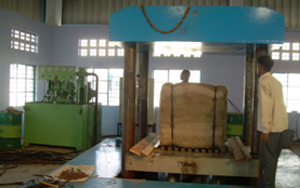 HYDRAULIC BAILING PRESS
Bailing press for bailing and packing of jute and cotton, coir, paper and scrap etc.,